--

Socialist Party USA: Statements
-
Solidarity with the Georgia Prison Strike

by the Socialist Party USA National Action Committee, December 24, 2010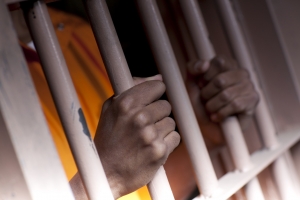 On December 9, 2010, inmates at the Hays State Prison, Macon State Prison, Telfair State Prison, and Smith State Prison in Georgia commenced the largest prison strike in US history. Reports have been made that similar actions have been taken in 26 other prisons around the state of Georgia in solidarity. The Socialist Party USA stands in solidarity with these courageous inmates. They represent a neglected and oppressed group of our society. They are workers of the prison-industrial complex, offered little or no compensation at all for work performed, in jobs they cannot leave. They are slaves in the true meaning of the word.



Demands of the strikers include:


• A living wage for work
• Educational opportunities
• Decent health care
• An end to cruel and unusual punishments
• Decent living conditions
• Nutritional meals
• Vocational and self-improvement opportunities
• Access to families
• Just parole decisions.

Inmates have very few options towards political solutions for their problems. Indeed, the only option for most is direct action to gain direct results. When the few legal means of attempting reform of prison policy are exhausted, the only option is to strike, to organize. The massive strike has brought attention and power to the plight of the inmate/workers in Georgia's prison system from all over the country, and has forced prison officials into a defensive stance. The strike has ended in favor of gaining access to prison libraries to mount such challenges. They have shown prison administrators that inmates can effectively organize and that they must have access to a political or legal process or the strike could resume, indeed, highly likely that such a strike might re-occur if obstacles are in place to reaching the demands of the prisoners.

Working people everywhere should take note of the extreme bravery and courage of these inmates. The inmates serve as a true inspiration to workers everywhere that radical action can greatly improve our lives when taken on as self-organizing action. The courage of the inmates give us strength, and we thank and commend the prisoner-workers for paving the way towards a more aggressive movement of all workers to gain what they need, and for this they have the highest amount of respect from all socialists.

The Socialist Party USA says every human has basic rights; when someone is imprisoned they still retain those rights. It has been said that how a society treats its prisoners shows how humane a society is. In the case of the United States we have set a poor example⎯the largest prison population on the planet. It lacks adequate healthcare, adequate nutrition, adequate mental stimulation, adequate legal representation, etc. Add to this the inhumane, cruel and unusual punishments of encouraging prison rape to be considered a form of punishment, denying mental and physical activity, and keeping large segments of the prison population in solitary confinement. These "punishments" are not reserved for only the most violent offenders, but for all prisoners. Bradley Manning has been in solitary confinement for seven months as of this writing, has not been even charged with a crime, let alone convicted. Almost all other countries have banned solitary confinement as torture. Not the United States.

The Socialist Party USA has solutions to degrading, dehumanizing, and inhumane treatment of prisoners. We demand: Reduce the prison population! The war on drugs is a war on the working class; it's victims are political prisoners and we demand their release! Lack of legal resources to defense gives poor folks a disadvantage in the
criminal justice system. This is why more than half of all incarcerations are a result of plea-bargaining. Ending the drug war and mandatory sentencing reduces criminal populations that provide profits to the prison industrial complex etc.

We also recognize that the burden of this mass incarceration state falls inordinately on the backs of African-Americans and Latinos. The state of Georgia is particularly notorious for this since although African-Americans make up only 29% of the overall population they account for 64% of the prison population. The brilliance of this prison strike was that inmates developed coalitions across racial lines in order to carry out their collective action. Yet, the prison industrial complex remains as a key pillar of modern institutional racism in the United States.

As Socialists, we call for a more humane justice system for those who commit crimes. We would provide adequate healthcare, healthy meals, free access to legal help, full access to high school education or its equivalent and opportunities to pursue higher education, the right to form unions of prisoners, ending prison labor a means of profit for businesses, and guarantee a fair wage to all prisoners who choose to work in other ways. Indeed, connection to a sane society and publicly funded comprehensive rehabilitation should be the goals of any justice system, a system that should be under the control of community and even prisoner oversight rather than under the domain of privatized prisons for profits and boards of directors. We call for funds used on the so-called "war on drugs" to be diverted towards rehabilitative rather than punitive punishment and away from the military.

Achieving these goals requires a wholesale and comprehensive change to US society, a radical change from capitalism to socialism where working people are in direct democratic control of their lives, and their justice system. The Georgia prison strikes are the kinds of actions that need to happen to achieve these changes. We call on all people to support the strikers, and to organize themselves to better their world and the lives of their sisters and brothers in prisons everywhere .